EARTHmatrix is a Cisco Registered Partner and Authorized Reseller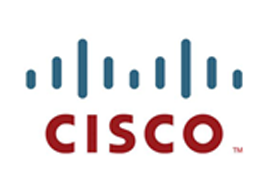 Our network specialists provide support and troubleshooting for Cisco IOS based routers and Catalyst switches, Cisco Aironet, ASA 5500 Series and legacy PIX 500 Series Firewalls.
Let us handle deployment and day-to-day configuration and maintenance for your Cisco network infrastructure so you don't have to worry about network-down emergencies or performance problems.
Our network specialists have extensive experience with LAN-to-LAN VPN tunnels to keep your central and branch offices connected securely as well as Client VPN for remote and mobile users.
New Hardware & SMARTnet Sales
Cisco ASA Series & IOS based Firewalls, Legacy Cisco PIX
VPN Client & Dual-Factor Authentication for Remote Access
LAN-to-LAN VPN Tunnels
Cisco Aironet Wireless Deployments
Cisco IOS based Routers & Catalyst Switches
Network Configuration Management & Change Monitoring
Network Device & Host Monitoring, Statistics Gathering
On-Site and Remote Support